Filled with customizable and delicious cold appetizers and accented by a sprig of rosemary, these boxes are sure to provide both safety and convenience in the most aesthetic way.
Build your own culinary experience by selecting one menu item from each category below!
STEP ONE:
Choose Your Crostini
All on Rustic Baguette Ovals – GF Baguette Ovals available 
Buffalo Chicken
Prosciutto & Ricotta-Chive Cream Cheese
Steak & Gorgonzola with Olives
Vegetarian Apple Chutney
Vegetarian Roasted Grape
Vegetarian Feta & Sundried Tomato
Vegan Roasted Red Pepper Hummus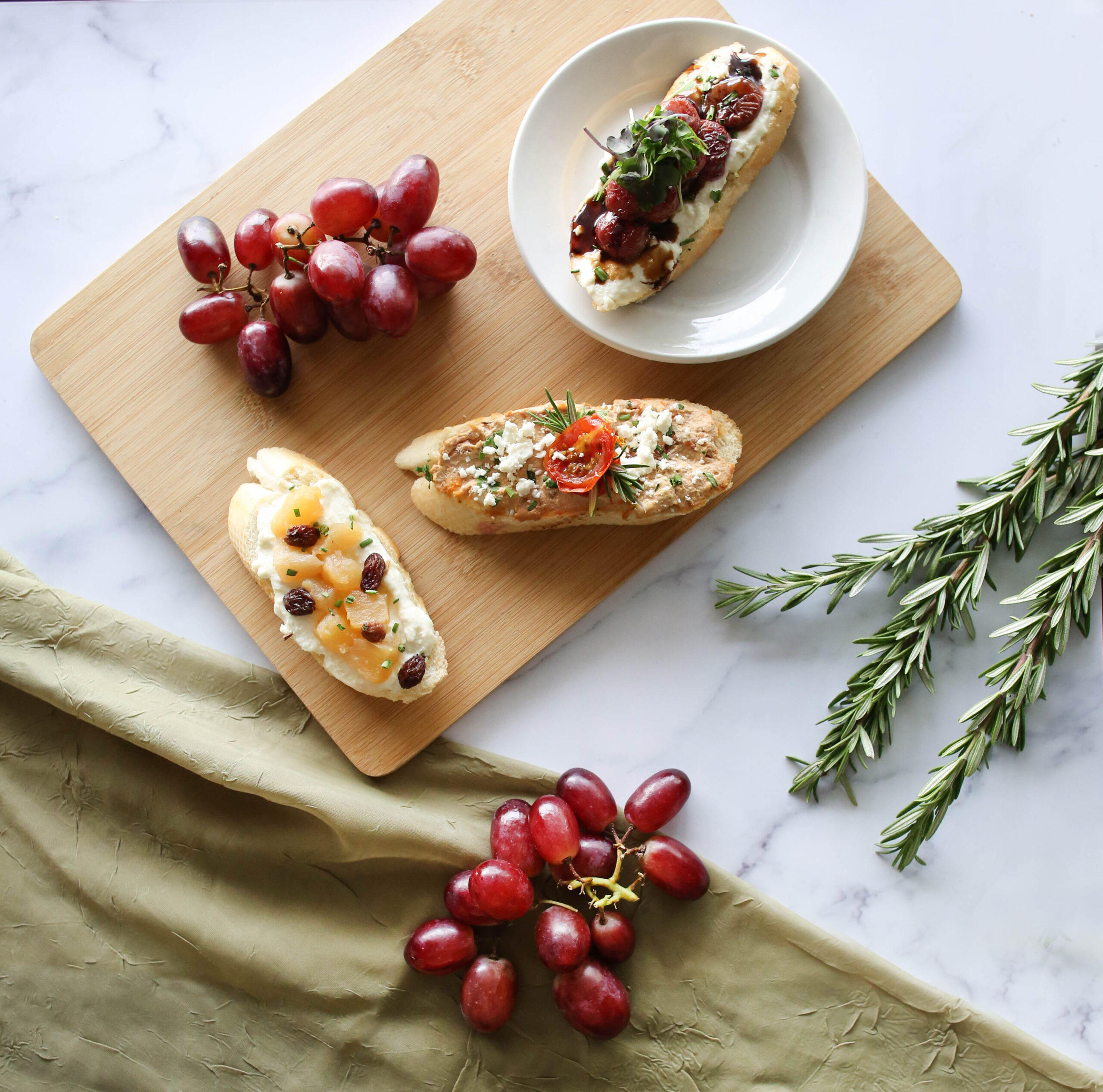 STEP TWO:
Choose Your Skewer
Vegetarian Cheese Tortellini Skewer with Pesto
GF Vegetarian Caprese Skewer
GF Vegan Marinated Vegetable Skewer
GF Vegan Fruit Skewer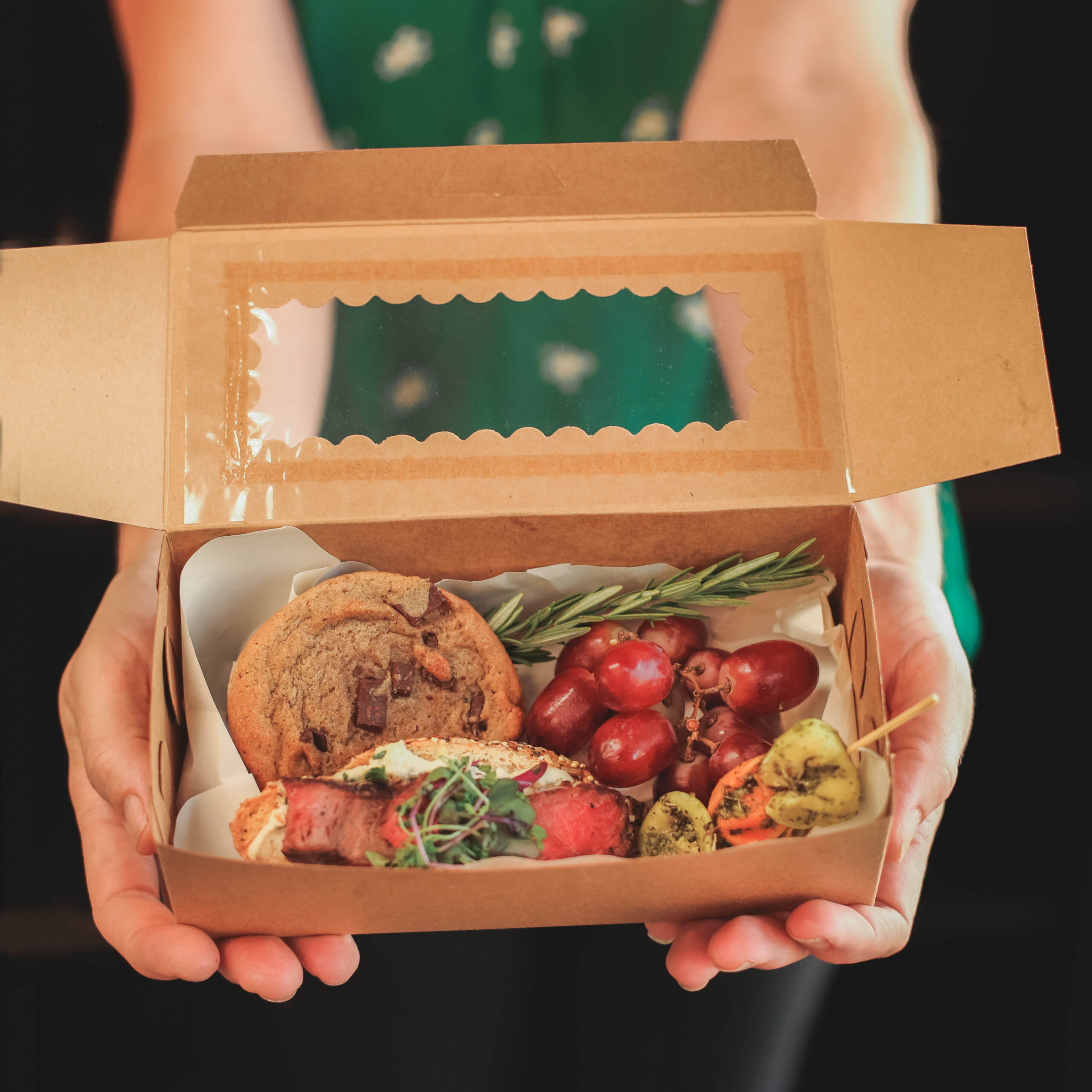 STEP THREE:
Choose Your Fruit or Vegetable
GF Vegan Grape Cluster
GF Vegetarian Chocolate Dipped Strawberry
GF Vegetarian Crudite Cup with Ranch Dressing
Vegan GF Crudite Cup with Vegan Ranch Dressing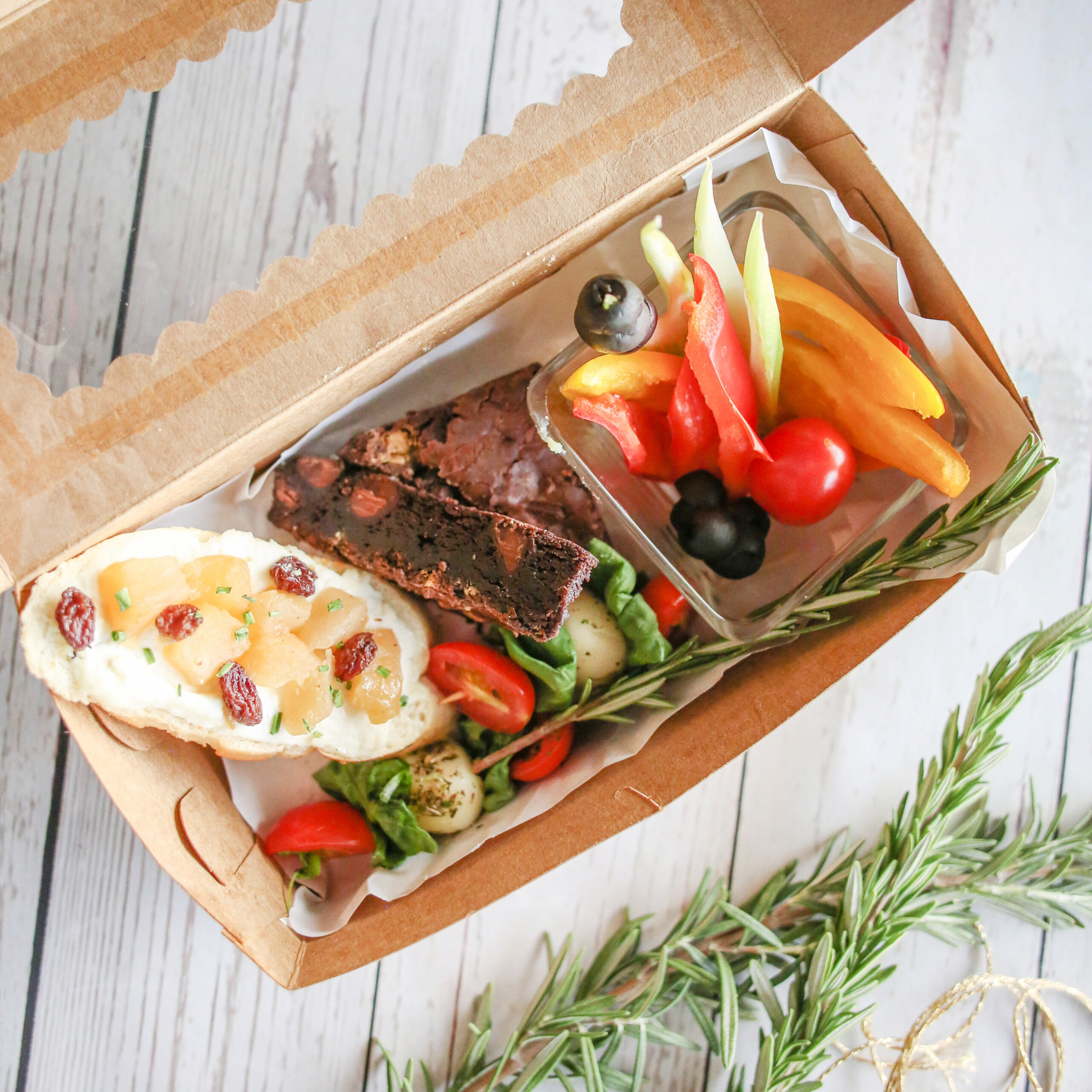 STEP FOUR:
Choose Your Dessert
Rustic Chocolate Chip Cookie
Brownie Triangle
Lemon Triangle
GF Coconut Macaroon Cookie
GF Brownie Triangle
Vegan Chocolate Chip Cookie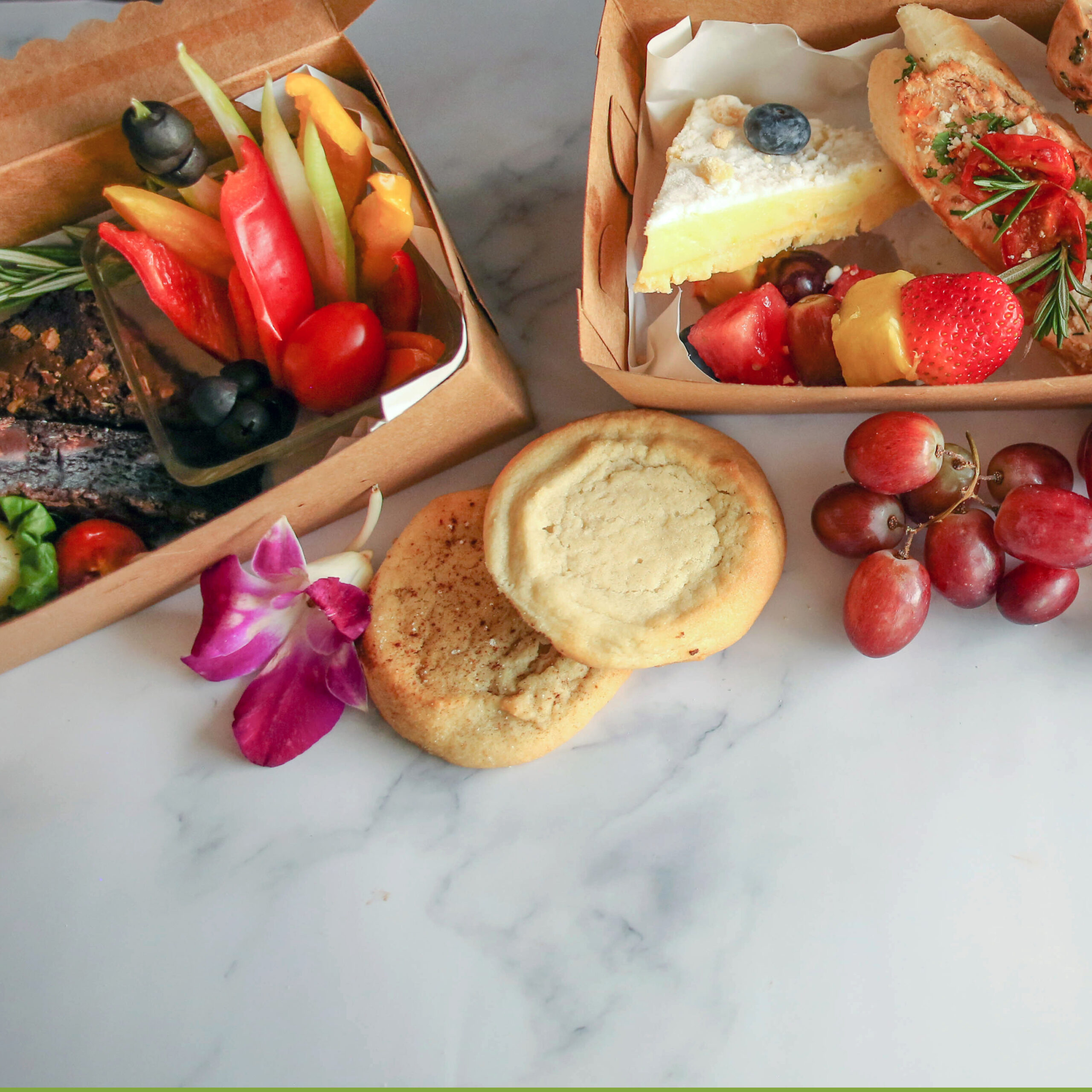 How much does a graze box cost?
Only $8.50 each! Requested item substitutions may affect price.
For larger groups, we recommend ordering one vegetarian box, one gluten free box, and one regular box for everyone's convenience.